So Princess and the Frog had it's wide release this past Friday. Right now it sits at just over
$27 million.
Amanda
and I had a really great experience working on the film. We were only working on it for about 3 months over the summer at Yowza Animation, wish it could have lasted longer but we came on really close to the end of the production.
We both learned a lot from doing clean-up. It was kind of a void that we never really went over at school but I'm a lot more comfortable with it now. Even when it comes to animation, I think we picked up a few things here and there that will help us down the road.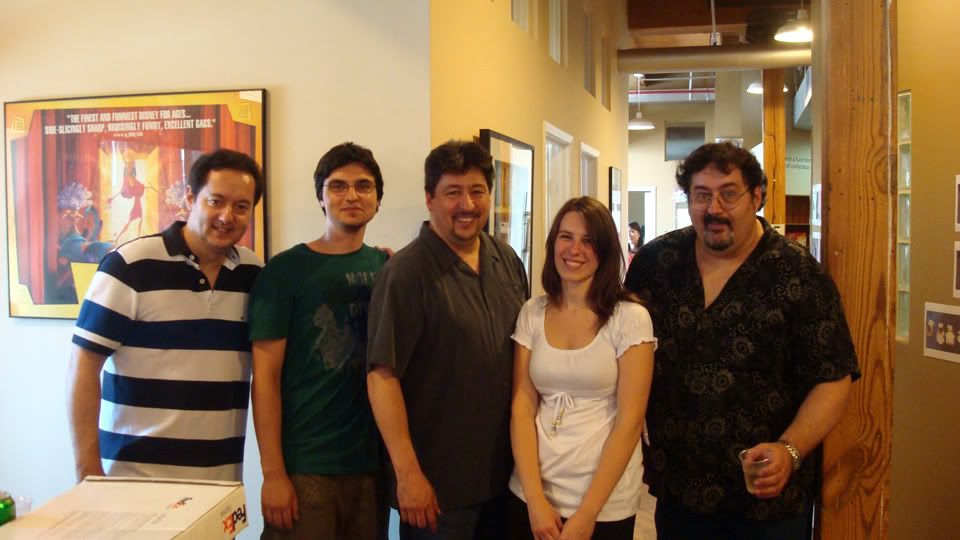 Left to Right: Pierre Chiasson, Boris Maras, Claude Chiasson, Amanda Zima, and Roger Chiasson
In total, we worked on about 7 scenes in the movie.Ranging from doing a lot of clean-up inbetweens and breakdowns to scenes that only needed a few clean-up inbetweens. It was fun when we split up scenes and got to collaborate with some Sheridan grads
Matt Kalinauskas
,
Mario Richard
and
Nick Watson
. When the DVD comes out I want to screencap the scenes we worked on and post those too.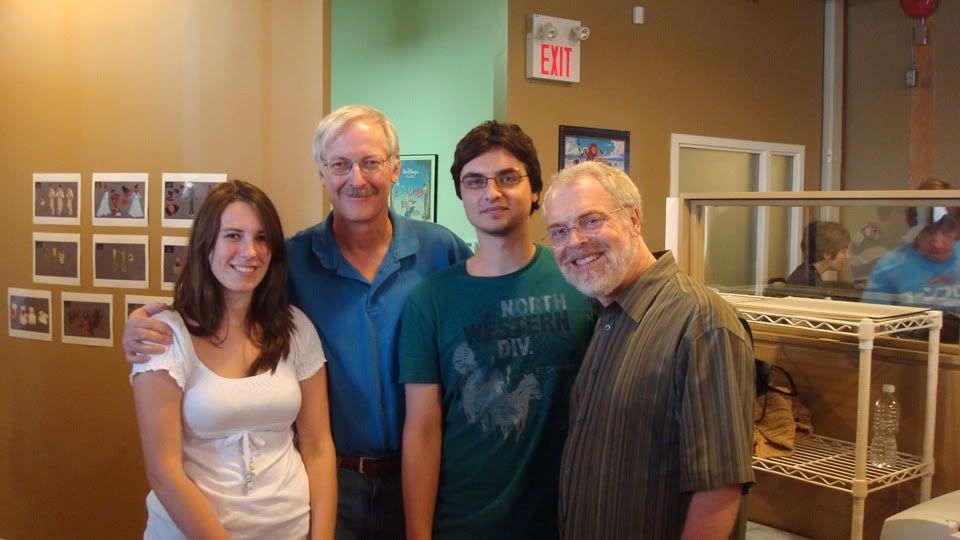 Left to Right: Amanda Zima, John Musker, Boris Maras, and Ron Clements

Yeah, so hopefully we can do this again. It was a pleasure working with everyone and there's some extremely talented people working there. I think the movie looks gorgeous. Ron, John, everyone at Disney,and everyone from the partner studios did a marvelous job! Congrats everybody!
Now it's back to working on my graduate short film. It's coming along, I want to get stuff up on the blog soon but more importantly I have to finish some work before the winter break.