The first three of the pigs and farmers are concepts from our group film for this year. Since these were done, the film has changed a little so these reveal nothing about story or the final design, so hopefully I'm allowed to show them. If any of you group members think I should take them down let me know.
This was for an English assignment. Everyone had to do their interpretation of a different character. Mine was Scrooge when he was still engaged to Belle.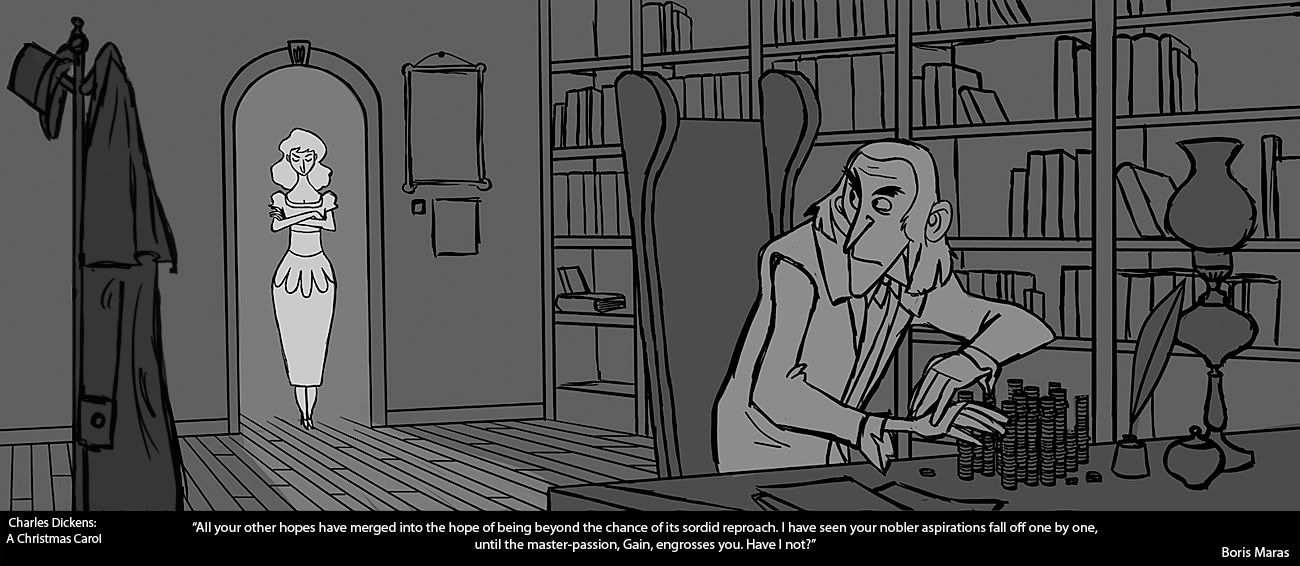 And this last one was from my initial film pitch that we had early on in the year.