So this is technically the first real post on the new blog. Been busy working on the group film and action analysis, but who hasn't. These are from my first life drawing portfolio. Haven't really gone to extra life at all, Amanda and I are trying to focus a lot more on animation and working in the studio.


Amanda and I also went to Animation Festival this year in Ottawa. A lot of great workshops and lectures this year. We went to see John Canemaker interview Richard Williams, which was great.
And under that is Dei, Hernando, Amanda, and I with Eric Goldberg.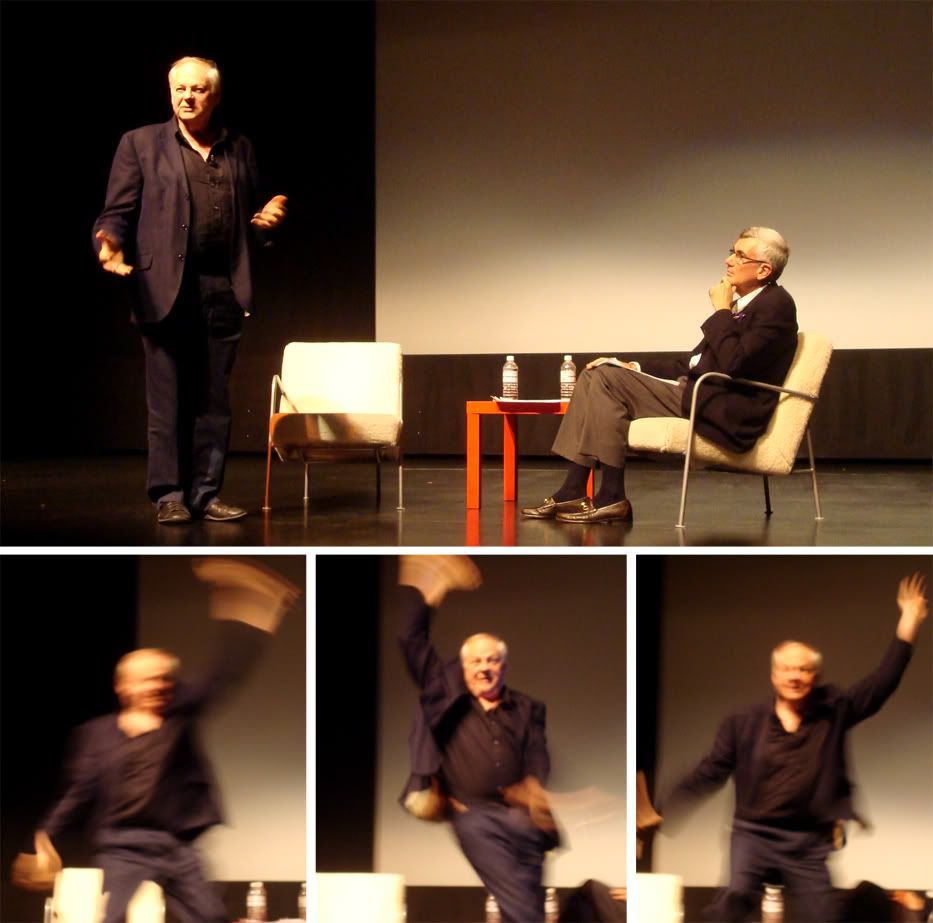 And finally, this guy cut us off on Traflagar. He honestly had his arms up like that and was holding the wheel with his index fingers and thumbs, like he was pinching.